For many gamers, having headphones supportability in a gaming device is very important. Now, if you are planning on buying a Nintendo Switch controller, you should have an overall basic idea of its sound system.
Since most people still use headphones for gaming, I will discuss whether Switch controllers have sound supportability.
Although the Nintendo Switch and the pro version have a headphone jack, unfortunately, none of the controllers have that capability. Not only that, you won't see any sound support on almost any of the original accessories for the Switch Pro.
I've talked about whether Nintendo Switch controllers have headphone support, and now I'd like to provide some valuable insights into this topic.
One of the most common questions that I get asked does the Nintendo Switch Pro controller have a headphone jack and here, I will extensively explain it.
For a better understanding of this topic, it would suggest that you read through the whole article!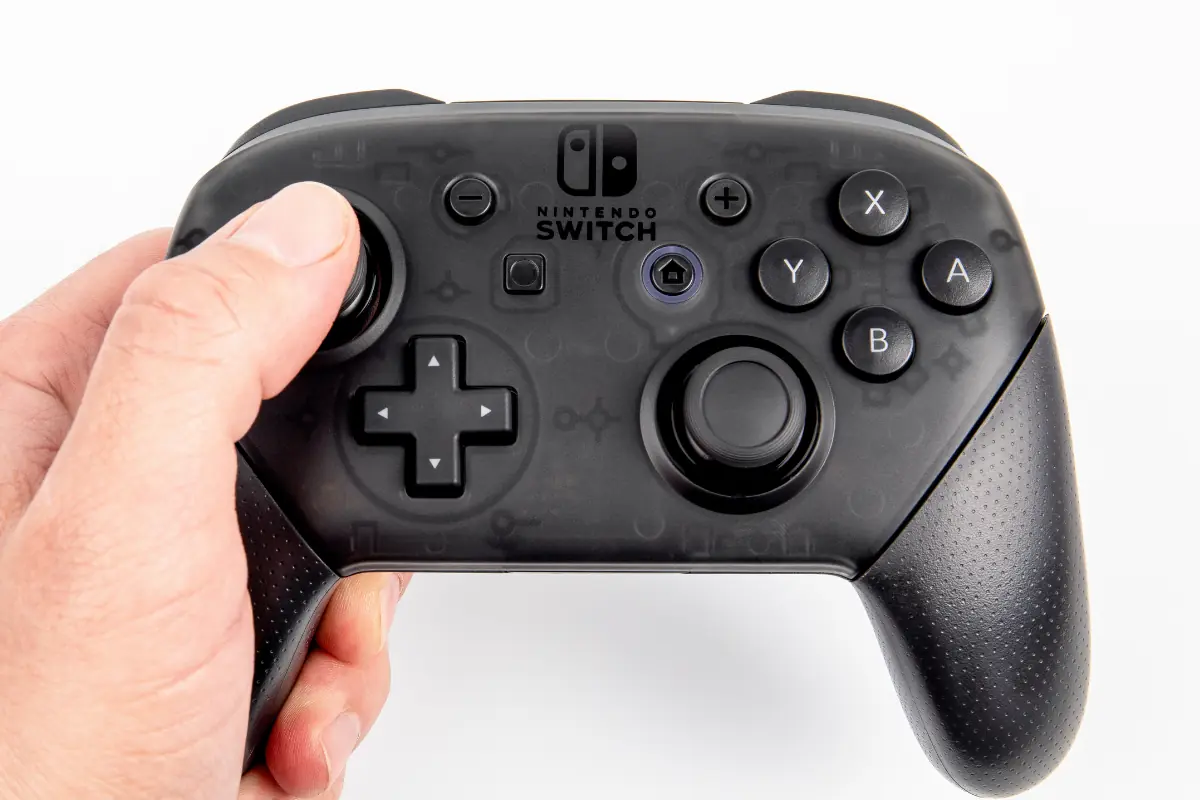 Can You Use A Wired Headphone On Switch Pro's Controller?
Sadly the Switch Pro controller doesn't have a headphone jack. You might wonder, despite being so expensive, why do switch pro controllers not have headphone jacks? Well, as you might already know, they can be used handheld, which is the biggest selling point of this awesome gaming device.
The idea of playing various games including a few AAA titles was top-notch. But if that's not your style, these devices can be plugged onto your TV or monitor and you can use it as a regular console as well.
Now, since the primary goal of the company was to make the device handheld, giving headphone supportability to the controller wasn't essential.
But the good news is, you can use a 3.5 mm headphone on the device itself. Whether you choose handheld or docked gaming, you will be able to use them.
The 3.5 mm jack of the Switch is not a cheap giveaway. I can confidently say, they provide one of the most premium sound systems I've ever seen.
Does the Nintendo Switch Pro Controller Support Wireless Headphones?
Almost all the consoles including their controller have a headphone jack and wireless capability, but unfortunately, the Switch Pro's controller doesn't have any of them. But there is a way you can use your favorite Bluetooth headphones on the switch controller.
The process is a bit lengthy and you will have to buy a third-party device. The steps are given below.
Step One: Buy An Adapter
The first step to using Bluetooth headphones on the Nintendo Switch controller is buying a good-quality adapter.
You will find various adapters in different price ranges on Amazon, so buy the one that suits your budget.
The adapter must support a type-c port as the controller doesn't have a USB type A option.
You should keep in mind that cheaper adapters won't work as well as the premium ones. One of the biggest drawbacks of using a low-priced adapter is that you won't be able to use the controller from a long distance.
If that's not an issue for you, go for a cheap one. But check the rating on Amazon first as some of the adapters keep disconnecting from the connected device which you don't want while playing games.
Step Two: Connect The Adapter With The Controller
After buying a good-quality adapter, you will have to attach it to the Nintendo Switch Pro's controller.
You will find the USB type-c port right at the top of the device. Now, simply connect the adapter to it and that's it.
Step Three: Pair The Bluetooth Headphones
After finishing the two steps mentioned above, all you have to do is to pair the adapter with the Bluetooth headphones.
To do that, simply press and hold the "Pair" button which should be somewhere on the body of the adapter. With some luck, the adapter should be connected with the headphones within 10 to 15 seconds.
Sure, you will be able to use wireless headphones using this method, but there are a few drawbacks. For instance, the sound quality won't be of premium quality.
And I can assure you, there will be sound lag at some point in gaming. As you might already know, having sound lag completely ruins the gaming experience.
One of the most annoying things about using a Bluetooth adapter is, it will hang from the Switch Pro's controller all the time.
While playing games, your fingers will constantly touch the device, which is very irritating.
Can You Use A Third-party Controller On Switch?
Yes, you can. If you really want to use your wired headphones on the Nintendo Switch Pro controller, there are some pretty decent third-party options out there. Keep in mind that the quality of those controllers will be worse than the original ones, and they won't perform well.
The only benefit of using such a controller is the headphone usability. After knowing all those facts, if you still want a third-party controller for playing games on your Nintendo Switch, pick one from the ones below.
FaceOff Deluxe + Audio Wired Controller
The FaceOff Deluxe + Audio Wired Controller would be a perfect choice for playing games while conversing with your fellow friends.
The best part is that this fantastic controller was designed and manufactured by PDP but was licensed by Nintendo. So you won't have to worry about its compatibility.
It is a premium controller with a high price tag. The design and weight are almost identical to the original switch controller which makes it even more appealing.
The switches are of a bit lower quality, and the texture is also a bit smooth. But you can't expect a third-party controller to be as good as the original one.
Both wireless and wired headphones can be used in the FaceOff Deluxe + Audio Wired Controller, and the sound system is average.
The dack of the Nintendo Switch is far better, but again, you cannot expect a premium quality jack on a controller. But on the brighter side, you can use headphones and a microphone at the same time.
Pros
Durable.
Compact.
A lot of color options.
Have a 3.5 mm jack.
Bluetooth compatible.
Cons
PowerA Fusion Pro Wireless Nintendo Switch Controller
One of the best third-party Nintendo Switch controllers is undoubtedly the PowerA Fusion Pro Wireless Nintendo Switch Controller. Why do you ask?
The haptic feel, amiibo capability, outstanding motion control, big internal battery with rechargeability, and the amazing traditional design make it the best controller for the Nintendo switch despite having a big price tag.
On top of that, there are various accessories available for this controller. If you don't like the controller buttons' texture, various caps are available with different textures.
Additionally, you can also use extra buttons on this controller which you'll find on Amazon. And of course, you will get a headphone jack of a pretty decent quality.
Pros
Durable.
Compact.
A lot of color options.
Have a 3.5 mm jack.
A lot of accessories are available.
Cons
Pricey.
No wireless option.
Conclusion
Does the Nintendo Switch Pro controller have a headphone jack is a question that many gamers ask me frequently.
Having the support of a sound system on a controller is essential as there will be times and situations where you won't be able to use the 3.5 mm headphone jack of the device itself.
That's why, in this article, I have extensively discussed whether you can use headphones through the controller of a Nintendo Switch Pro. Thanks for stopping by!